To add a check for monitoring click on the Add Check button. Now name your check and set the interval time. Like servers and website monitoring, check monitors support 1-minute intervals of time.
After that, you need to select the check services. Based on your services you need to provide related information. Then you can assign a group for this check. When you are done click on the Add New Check button.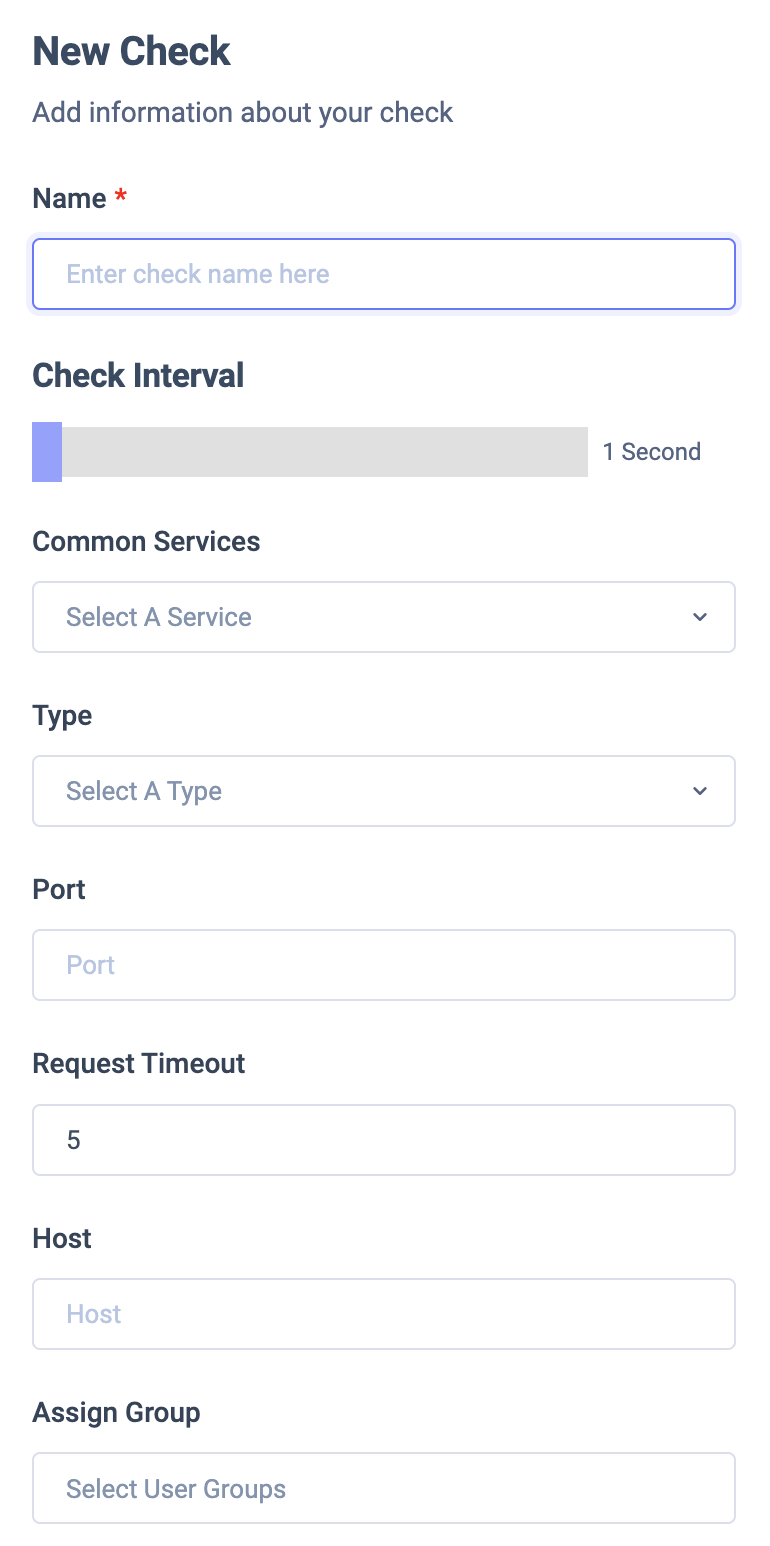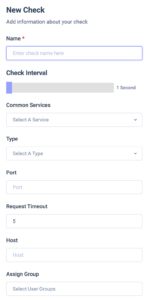 Click on the All Check option to view all of your created check monitor lists. From the list, you can view your check type, uptime, and status. Using the 3 dots icon you can view details, and edit or delete any check.