After adding your server on UptimeMonster, you need to install the agent on the server. Click on the All Servers option and it will redirect you to your added server list. Click the server and you will see the agent installation command. You just need to apply the command on your server to install and activate the UptimeMonster agent.
Select your OS and version and then use the command to install the UptimeMonster agent on your server.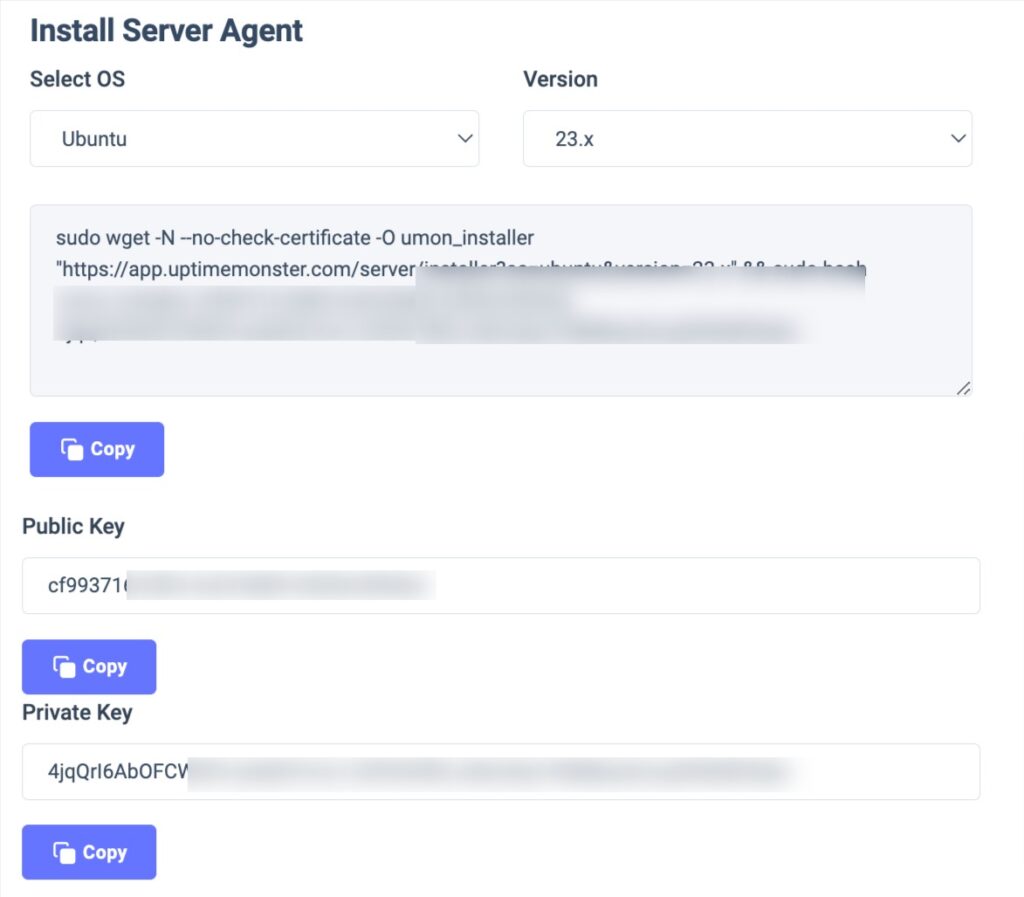 Uninstall Agent
To uninstall the agent just run the following command on your server.
apt remove umon
This will uninstall the UptimeMonster agent and all its components from your server. To clean the installation dir after removing use the following command –
rm -rf /usr/local/umon