You can see all the installed themes on your WordPress website from the Theme option. It also shows you the plugin version. author name and plugin status. It also shows if any parent theme is available for your active theme.
You can also install a new theme without going to your WordPress website. Click on the Install New Theme option to open a pop-up window for the WordPress default theme directory page.


From the WordPress default theme installation page you can search for any theme and click on the Install button and the theme will be installed on your website.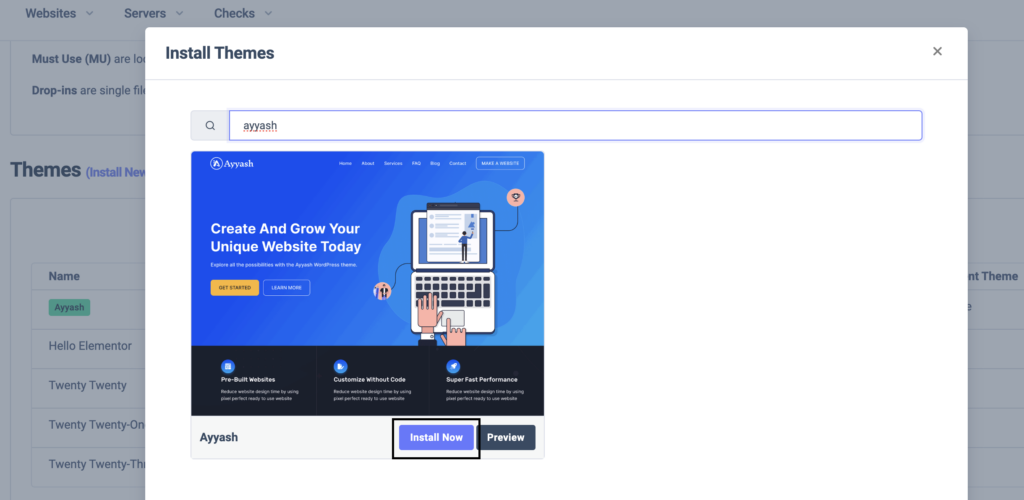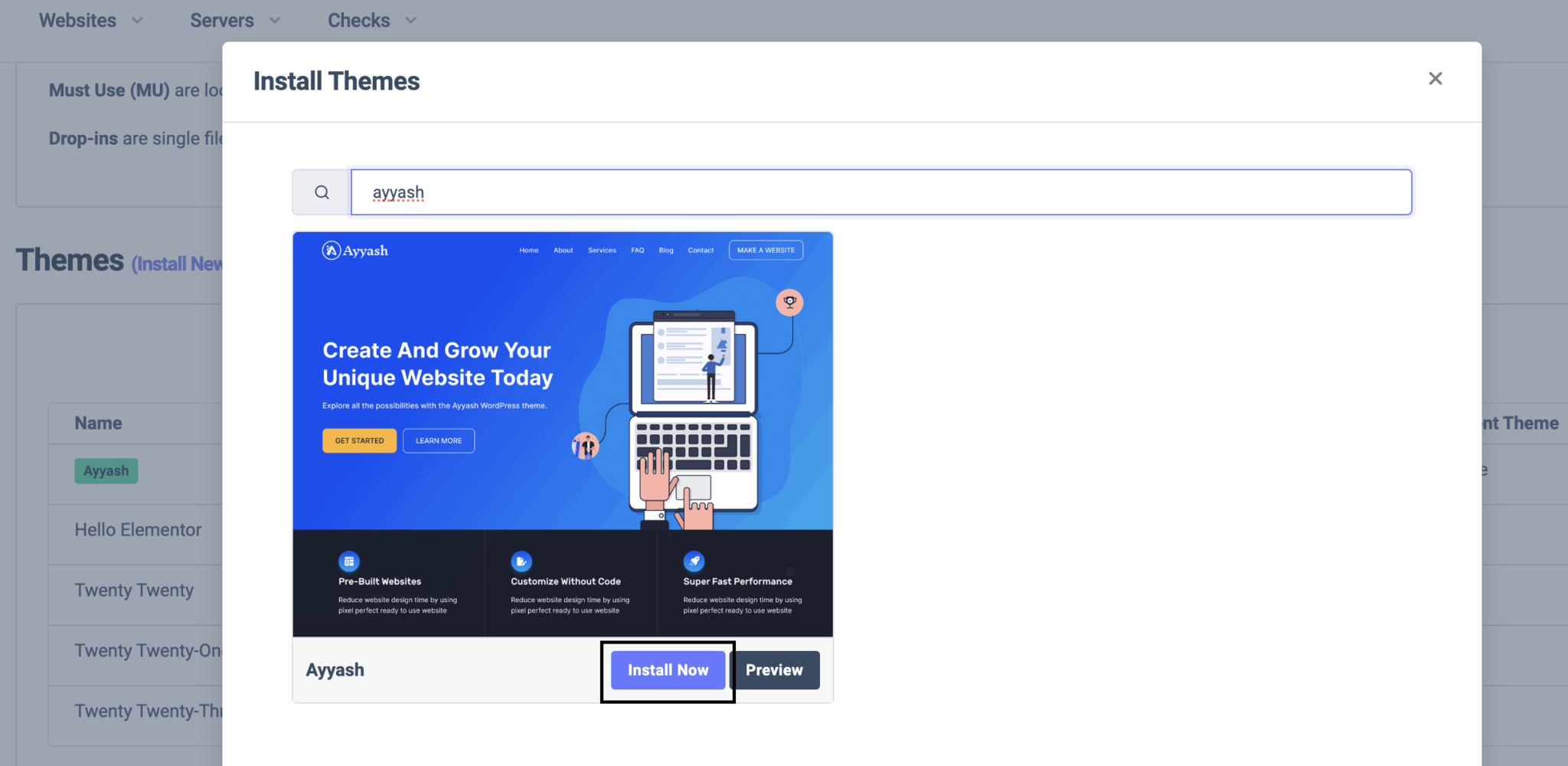 You can also Activate, Deactivate, Update or Delete any theme from our tool. You don't have to log in to your website for this you can manage everything from here.


When you manage your theme from the tool it also listed all these activities log on the WordPress Activity Log table.